Developer sues City of Kelowna for rescinding permits
A developer has filed a legal petition asking the B.C. Supreme Court to order the City of Kelowna to allow a 25-storey building to proceed after council revoked permits for the project last month, citing a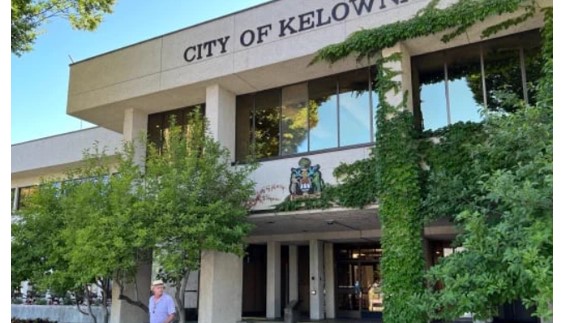 A developer has filed a legal petition asking the B.C. Supreme Court to order the City of Kelowna to allow a 25-storey building to proceed after council revoked permits for the project last month, citing a "tainted" approval process.
The source of the conflict revolves around a $250 per diem payment Appelt Properties provided students through a public relations company last summer for speaking favourably to city council about the project and the need for more rental housing in downtown Kelowna.
The city became aware of the payments last fall after council granted Appelt Properties development, and development variance permits to build a 25-storey mixed-use building on a city-owned plot near the Kelowna waterfront.
Last month, city council voted in favour of a staff recommendation to rescind the permits over what it called a "tainted approval process" and allow the developer to reapply.
The company denied it did anything to taint the process, saying it had not broken any bylaws or legislation by paying the students for their time.
This week, the developer, now known as 350 Doyle Avenue Holdings Inc., followed through with a threat of legal action by filing a petition asking the court to quash or set aside council's decision.
When presenting a report to city council about the situation last month, city clerk Stephen Fleming made the argument for rescinding the permits over the developer's payments to students.
"Paying people to speak when this is not known undermines the process that is the heart of what a public hearing or development application meeting is about," he said.