Zelensky hails 'historic' supply of F-16s as Ukraine seeks to counter Russian air supremacy
The Netherlands and Denmark will provide Ukraine with much sought-after F-16 aircraft in an agreement hailed by President Volodymyr Zelensky as "historic."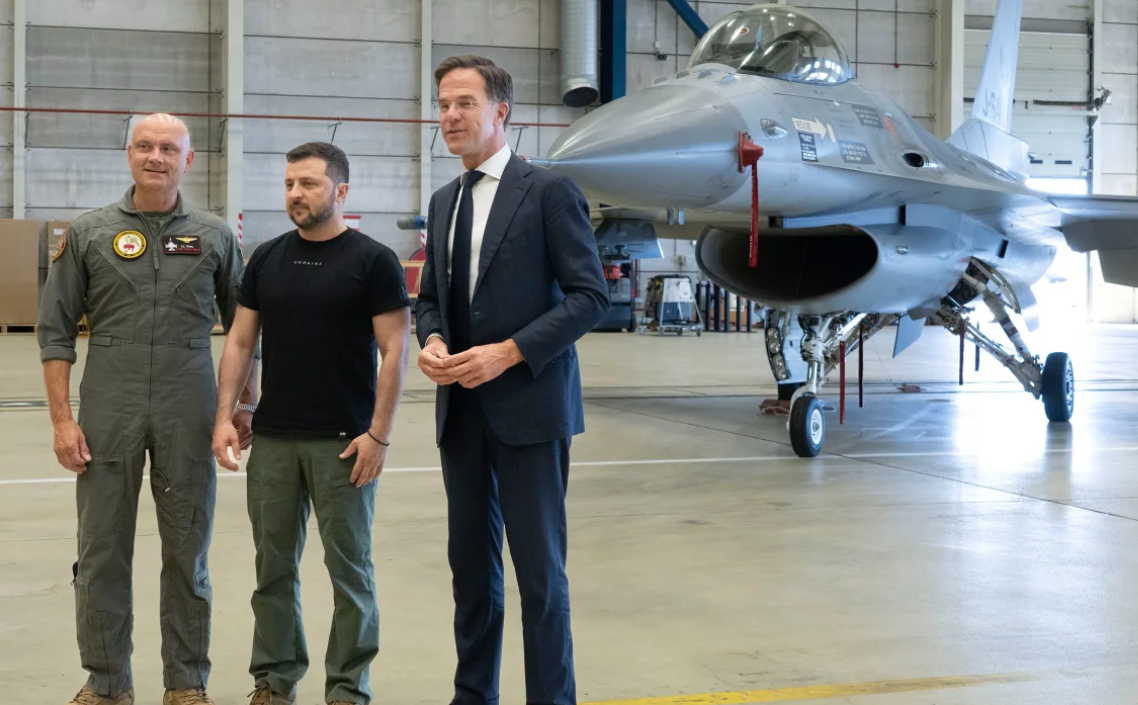 The Netherlands and Denmark will provide Ukraine with much sought-after F-16 aircraft in an agreement hailed by President Volodymyr Zelensky as "historic."
Kyiv has urgently been calling on its Western allies to provide F-16 jets, as its slow-moving counteroffensive is hampered by Russian air superiority.
Speaking at a joint press conference with Zelensky at Eindhoven airport, Dutch Prime Minister Mark Rutte said his country would "commit to delivering F-16 aircraft to Ukraine" once "the conditions for such a transfer have been met."
Zelensky hailed the agreement as "historic" and "the most important" one yet. "The Netherlands became the first country to agree to provide Ukraine with F-16s after training. I am very grateful," he added.
Even with the news it will take months until Ukraine will be able to use the jets.
The Danish Ministry of Foreign Affairs confirmed in a statement published Sunday it had agreed to provide F-16s. Conditions for the transfer include training Ukrainian personnel, setting up infrastructure and logistics, and receiving the necessary authorization, it said.