BJP candidate, a former royal, went from millionaire to billionaire in 5 years
Siddhi Kumari has been fielded by the BJP for the upcoming Rajasthan Assembly elections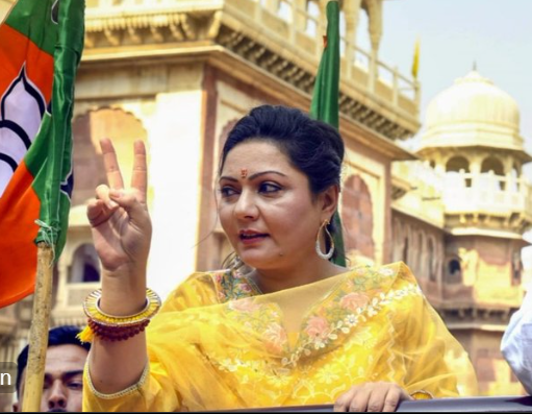 In the spotlight
Jaipur: Siddhi Kumari has been fielded by the BJP for the upcoming Rajasthan Assembly elections.
In the spotlight is the BJP's candidate from Bikaner East, Siddhi Kumari. Her wealth has skyrocketed, turning her into a billionaire from a millionaire in just five years. In 2018, her total wealth was reported at Rs 8.89 crores (Rs 88.9 million), but this time it has surged to over Rs 100 crores (Rs 1.11 billion).
This remarkable increase can be attributed to the inheritance of a substantial portion of her late grandmother, Sushila Kumari's, property, valued at over Rs 80 crore. Sushila Kumari was a member of the erstwhile Bikaner royal family. She died in March this year owing to a prolonged illness.
Following Sushila Kumari's death, a substantial part of her property was transferred to Siddhi Kumari. Consequently, Siddhi Kumari's immovable assets have surged from Rs 30 lakh to a staggering Rs 85.78 crores. Her movable assets have also seen significant growth, rising from Rs 3.67 crores in 2018 to Rs 16.52 crores in 2023.