US, Vietnam warn against 'threat or use of force' in South China Sea
The United States and Vietnam warned on Monday (Sep 11) against the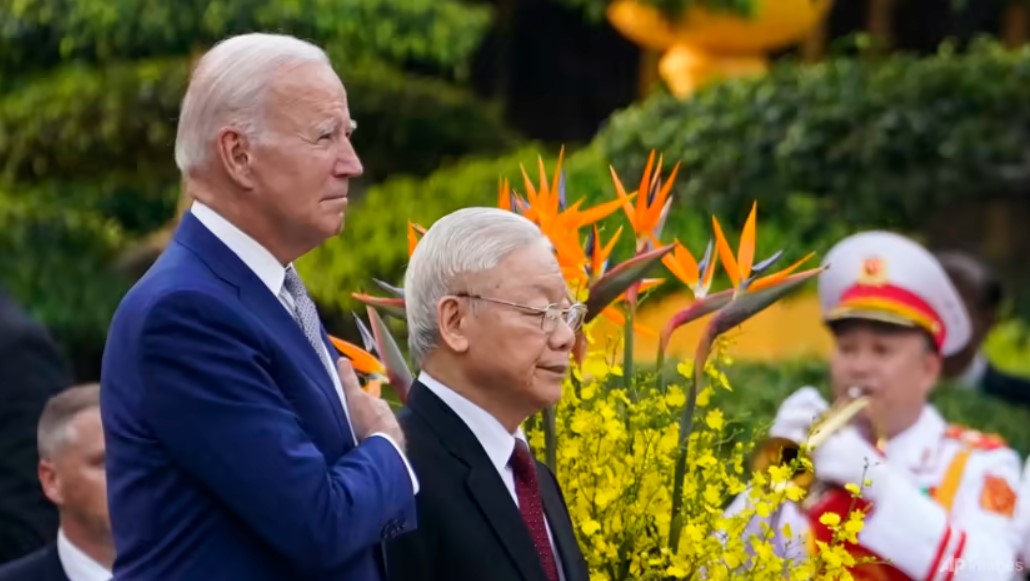 The United States and Vietnam warned on Monday (Sep 11) against the "threat or use of force" in the disputed South China Sea, days after the latest clash involving Chinese vessels.
President Joe Biden and Vietnam's Communist Party chief Nguyen Phu Trong said the competing claims on the strategic waterway must be settled under international norms.
Beijing claims almost the entire sea, through which trillions of dollars in trade passes annually, and has ignored an international court ruling that its assertion has no legal basis.
"The leaders underscored their unwavering support for the peaceful resolution of disputes in accordance with international law, without the threat or use of force," Biden and Trong said in a joint statement.
They also called for "freedom of navigation and overflight and unimpeded lawful commerce in the South China Sea".